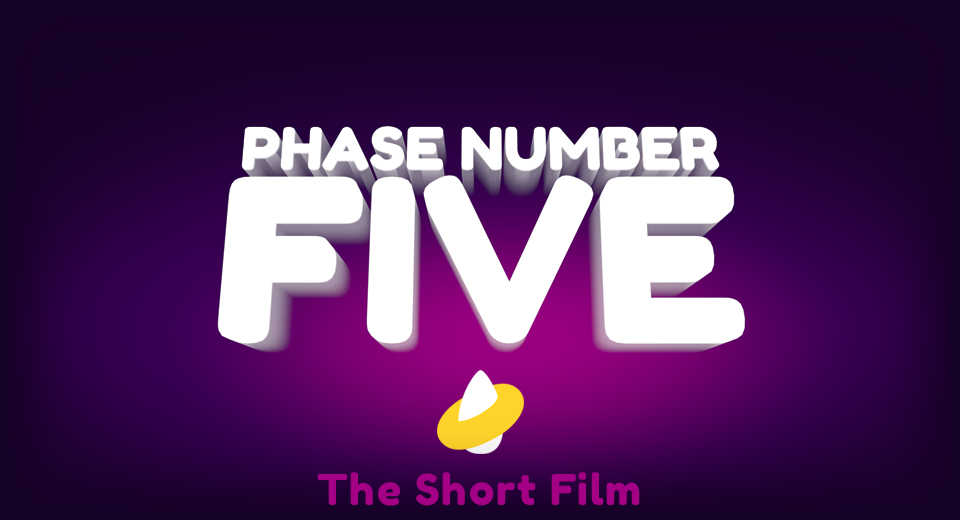 ---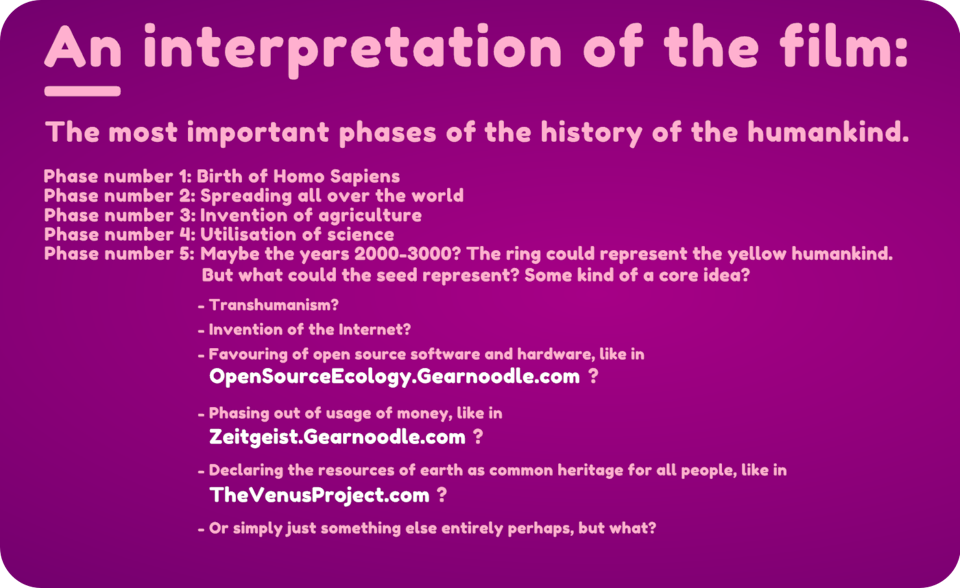 Click the links in the image to open them
---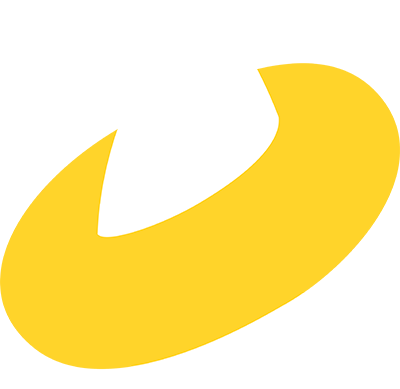 ---
Phase Number Five is a personal
short film by Manu Järvinen
---
This film is about the four most important phases of the history of the humankind. It also questions what the fifth one could be. The first four phases are based on the book Kaiken Käsikirja (The handbook of Everything) by Esko Valtaoja on the beginning of the chapter 7: History.
This film supports the idea of Resource Based Economy. We as a species might have a use for a new common value, or as seen in the film, the great seed. The value that could come from the situation that all the resources of Earth were declared as the common heritage of all Earth's inhabitants.
The film envisions a future where problems are solved not with money but with the actual available resources we have on this planet. And with the help of automation and technology.
The film is created in the free and open-source software Blender and rendered in the free Sheep It renderfarm service.
- Manu Järvinen
---
In Finnish:
Phase Number Five (Viides Vaihe) on lyhyt animaatioelokuva koko ihmiskunnan historian neljästä tärkeimmästä vaiheesta. Se myös arvuuttelee mikä viides vaihe voisi olla. Neljä ensimmäistä vaihetta perustuvat Esko Valtaojan kirjaan Kaiken Käsikirja (luvun 7, Historia alkuun.)
Tämä filmi tukee ajatusta Resurssipohjaisesta Taloudesta. Saatamme lajina olla uuden yhteisen arvon tarpeessa, tai niin kuin filmissä nähdään, Suuren Siemenen. Sellaisen arvon, joka voisi kummuta sellaisesta tilanteesta, että maailman resurssit olisivat julistettu kaikkien maailman asukeiden yhteiseksi perinnöksi.
Filmi povaa tulevaisuutta, jossa ongelmat ratkaistaan, ei rahalla, vaan todellisilla käytettävissä olevilla koko planeetan resursseilla. Sekä automaation ja teknologian avulla.
Elokuva on tehty ilmaisella ja vapaan lähdekoodin Blender-ohjelmistolla ja renderöity ilmaiseksi Sheep It -renderöintifarmipalvelussa.
- Manu Järvinen
---
---